Converting Old Church And Chapel Buildings
by tony
December 22, 2020
0
Creating a new home from a dilapidated old church or chapel building that's use was intended for a purpose entirely different from a family home takes a great deal of imagination and foresight.
But as barnfinders.co.uk knows, if you are creative and resourceful enough, the end result can be simply amazing.
Whilst barns tend to be in idyllic rural settings many disused church and chapel buildings are in prime locations where new housebuilding simply wouldn't be entertained –churches and chapel buildings are often in central urban areas, for example,
A converted chapel in Chelsea
Finding Conversion Opportunities
A good place to start is right here on barnfinders, or go to the local council offices and check for planning permissions granted or pending; look in local papers and enquire with estate agents. Try online services like property.org.uk/unique and plotfinder.net.
It is often the case that suitable buildings aren't actually on the market, so tour any areas you are interested in and look out for redundant buildings, the owners of which you can seek out to discuss your proposals with.
If you're after a church, try the Church Commissioners (020 7898 1000 churchcommissioners.org). A lot of the former public utilities sell off individual buildings contact the Estates Sales departments of companies such as National Rail.
Choosing the Right Property for Conversion
Conversion opportunities are as diverse as the number of buildings around, though you will find that most available opportunities tend to be farm buildings.
However, Barns churches, chapels and schools do come on the market reasonably often and offer a good architectural challenge – as well as being in great locations, in the heart of communities; many farm buildings are somewhat off the beaten track.
You will need detailed planning permission approval before you can commence conversion work. Don't just assume that having seen an empty barn you'll automatically be able to convert it
Bear in mind that if you choose a badly located property, you are unlikely to ever get a good return on any investment.
Here is a warning never buy a building on the assumption that you will be able to get planning permission to convert it.
How Much Does a Conversion Cost?
It is incredibly difficult to estimate the cost of conversion before you have gotten any quotes as each project is different and the condition of the property will have a big impact on expenses. As a very rough guide, work to between £800 and £1,500 per metre square, depending on the building's condition and how much DIY you are planning to put in.
Getting the Money to Finance Your Conversion
Getting finance for a conversion project isn't quite as easy as a straight-forward renovation. Self build mortgage specialists tend to be a good bet, as is the Ecology Building Society (0845 674 5566; ecology.co.uk), which specialises in lending on out of the ordinary projects.
Reclaiming VAT
Under HM Revenues & Customs Notice VAT431C Refunds for Do-it-Yourself Builders and Converters, private individuals can reclaim VAT paid on labour and materials. If you use a VAT-registered builder they will invoice their work and materials. You should keep the invoices for any materials you buy yourself.
On completion of the project all qualifying receipts must be submitted together with the relevant forms to the central VAT office, which will issue a refund cheque. The claim must be made not more than three months after the conversion work has finished and you must issue evidence of completion.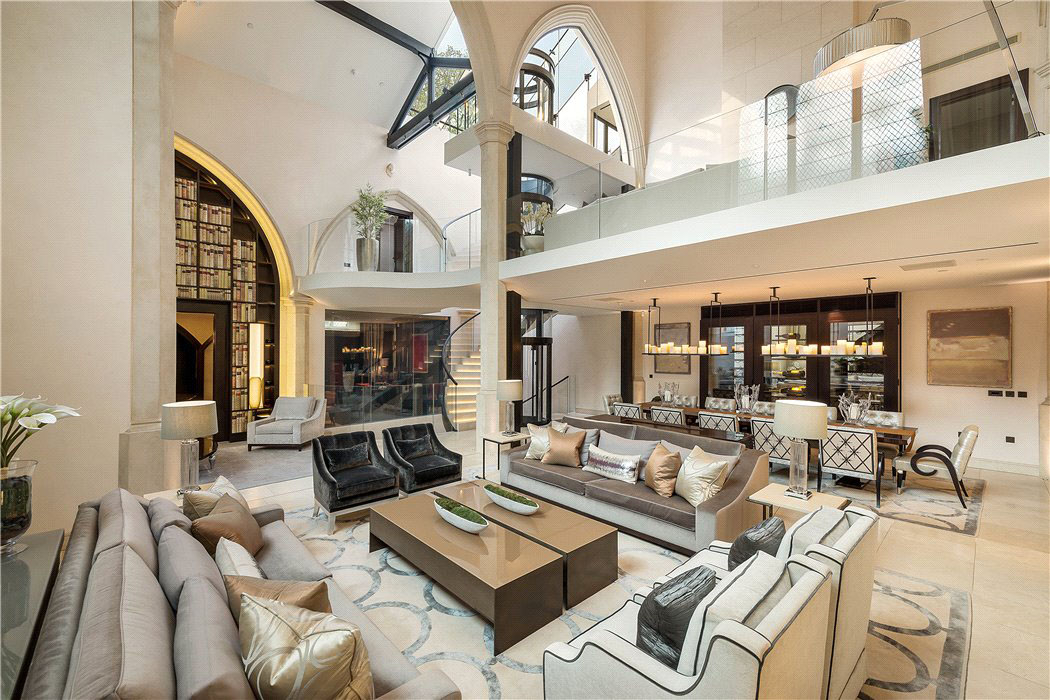 A Converted Church/Chapel in knightsbridge